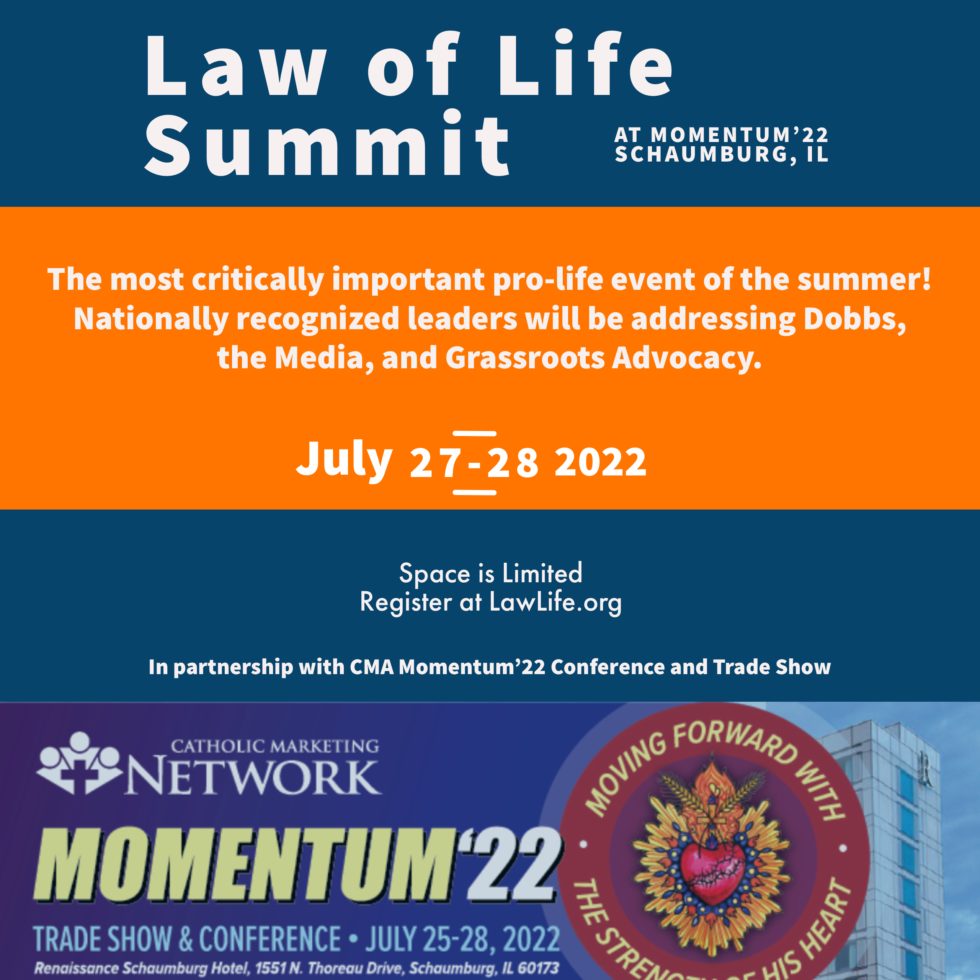 The Law of Life Summit will be heading to Schaumburg, Illinois between July 27 and 28 as part of the annual Catholic Marketing Association conference and trade show (called Momentum'22 which runs from July 25 to 28). The Summit is a two-day track for participants of the CMN show.
The Summit will feature nationally recognized leaders, lawyers, media and grassroots advocates. Guests are anticipated to travel from around the country for this incredibly powerful and important event. Participants can expect to be energized and inspired in their witness for the dignity of human life.
The Summit will equip guests with knowledge, inspiration and networking opportunities. Our goal is to usher in a new era for the pro-life movement. One that heals broken hearts and influences a culture of life.
List of speakers and organizations will be announced soon. Look for updates at the Momentum'22 page.
See you in Chicago/Schaumburg on July 27!
Royce